Sex Tip #1 – Share your turn ons & offs with your partner. For every 1 turn off share 5 turn ons.
So many people assume they know what their partner wants or likes most but often when I ask the question "What are your partner's greatest turn ons and off?" I get the answer "I think…hmmm." If you have actually asked the question and you learned what your partner's greatest turn ons and offs were years ago, great. But consider this, maybe his or her turn ons or turn offs have changed since the last time you asked. What we consider erotic in our 20s is often different from that in our 30s, 40s, 50s, etc.
Sex Tip #2 – Not every woman is a porn star and not every man has a 10″ dick. Unrealistic expectations of sex result in disappointment, so act accordingly!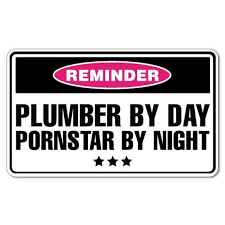 It's fun to act like a porn star. Some do this more often than others but when our partners EXPECT us to take on this role most of the time the result is either disappointment or detachment. So many people have expectations for sex that began on a TV, movie, or computer screen. The sooner you get realistic about your sexual expectations the sooner you will be able to embrace you and your partner's sexuality and start working on greater sexual satisfaction and intimacy.
Sex Tip #3 – Be curious and mix it up. Approach your partner without expectation of their response. They will feel more desired & excited.
Everyone wants to feel desired. Everyone gets into habitual sexual behaviors. Habits are great for knowing what we can rely on but not so great for long term sexual satisfaction. Great sex requires a level of excitation that often gets stifled when our sexual behaviors and interactions become habitual. Mix it up and see what happens.
Tip#4 – Quit waiting for sex to be spontaneous – Spontaneous sex is a myth.
For more on this tip read my blog: https://talksexwithliz.com/blog/spontaneous-sex-myth
Tip#5-Your brain is your biggest sex organ. To feel sexy create space for and feed sexy thoughts.
When you see something that turns you on pay attention to it! Again, for more on this read my blog: Our Biggest Sex Organ
Tip#6 – What you wear can fuel or extinguish your desire. Get rid of those granny panties or grandpa boxers. Enough said.
Tip#7 – Mix it up – try using your mouth (taste, lick, bite, talk) and hands (grab, scratch, caress) MORE and your genitals LESS.
The erogenous zones outside of our genitals are often ignored – what a shame. Filet or Lobster is great for dinner but do you want to eat it every night? How about mixing up the menu? Try it – I think you will like it.
Tip#8 – Increase the intensity of your partner's orgasm -tease it out – make them beg for it.
Sounds sexy doesn't it? Slow it down and explore all those erogenous zones from Tip#7 before even considering touching the genitals – your partner will thank you for it.
Tip#9 – Use a good silicone lube.
If you think lube is overrated then you have never experienced a good silicone lube. Sure great foreplay and following all of my tips mentioned above will make it less necessary but this is to supplement sexual satisfaction not make up for a lack of lubrication because of lack of foreplay.
Tip#10 – Oral Sex Tips from Oral Sex Tips & Techniques like the tea bagging one are great – but I suggest shaving first!
Yes, if you want those nuts/balls/boys really attended to during oral sex then it's all about maintenance – shave those family jewels! You and your partner will thank me for it.
Now go have sex!