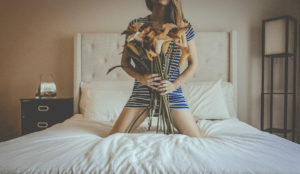 Why Sex Therapy? …Not all counselors or therapists are comfortable or capable of treating sex related problems. Sex therapy helps to resolve a variety of issues for both individuals and couples, whatever your sexual orientation or life style. Whether you are straight, gay, lesbian, bisexual, transgender, kinky, etc.,…
Work collaboratively to clarify your goals.  I provide a supportive environment where you will not be judged but encouraged and understood. Whatever difficulties you are experiencing - relationship and intimacy difficulties, sexual concerns, frustrations, challenges, or anything that is making you feel stuck. I will work with you with compassion and acceptance to break destructive patterns, overcome overwhelming feelings of guilt or shame. My compassion, life experience, and encouraging and positive attitude will help you feel comfortable sharing all aspects of yourself whether, it be through angst, tears, or laughter.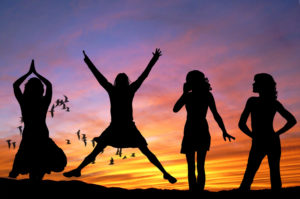 Gain greater awareness …of how you see and act in the world and insight into the patterns you repeat in your life that don't support your goals and dreams. Exploring with you both your past and present relationships with others (current/past intimate relationships, parental and sibling relationships, friendships, and other significant life relationships) as well as the internal relationship you have with yourself. Ultimately, I will work with you to integrate what you think, say, and do.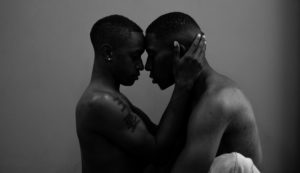 What is Sex Therapy?... The professional treatment of difficulties related to sexual expression and function. Sex therapy is conducted through verbal means only (no physical touching).
These issues include, but are not limited to:
Low sexual desire - Premature Ejaculation - Erectile Dysfunction
Arousal and orgasm difficulties – wanting to experience orgasm
Sex addiction -  Porn Addiction – Sober Sex/Intimacy after addiction
Sex and intimacy after an affair
LGBTQ issues - Talking about sex with your partner for greater sexual satisfaction
Surviving and thriving after negative sexual experiences, abuse, or trauma
Restarting sex after pregnancy - Sex and Infertility treatment
Coping with pain during sex – vaginismus, dyspareuna, etc.
Sex after prostate cancer, breast cancer, female cancers, and other illnesses
Unique sexual concerns – Alternative life styles (e.g., polyamory, swinging, BDSM)
Couples Intake Sessions are 1 hour and 45 minutes. Individual Intake Sessions and Regular Sessions are 50 minutes long.
SCHEDULE A FREE 15 MINUTE PHONE CONSULTATION